Happy Friday!! Hope everyone has a great weekend! I'm excited for a 5 day weekend. I'm taking off a few days from work for our move. Last few days of getting everything together. Can't wait to share the new place with everyone!
Here are my Friday Favorites:
1. Gold Dot Glasses
These are the
Kate Spade
ones but I happened to purchase glasses that are almost identical to these at
Home Goods
for significantly cheaper, try like under $5 per glass. Can't beat an awesome deal!
2. Empty Apartment
Our place is empty except for a few essential things. It's been so difficult living with everything packed up, especially my clothes. It'll be sad leaving this apartment where we lived when we got engaged and married. But I'm glad to be moving on and getting a much bigger closet.
3. Cape
Packing up all our stuff led us to finding so many things we forgot we had. I found this cape from
Charming Charlie
and I'm so excited to wear it now.
4. Tote Bag
A large
tote bag
is just what I'm needing. I love to have a large bag for work to fit my computer and other items in, sometimes a second pair of shoes. I like to have a simple bag that is a neutral color to go with a wide variety of outfits. This
one
is seeming like the lucky winner to me for this season.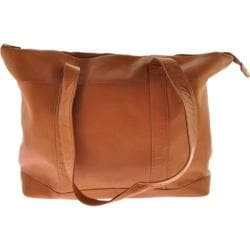 5. New Beginnings
I'm excited to begin a new chapter in my life! It's crazy to think Alex and I will be home owners. If you had asked me last year if I thought I would be here in life, I would've never guessed it. In the past year, I've gotten engaged, married, started a new job, started this blog, and now buying a house. It's crazy how life works out and how fast it goes by. Can't wait for more exciting things to happen!
This picture is from almost 4 years ago when I was 19 and we just started dating
.
Thanks for reading! xo
Be sure to follow on
Bloglovin'
,
GFC
, and
Instagram
please and thank you!